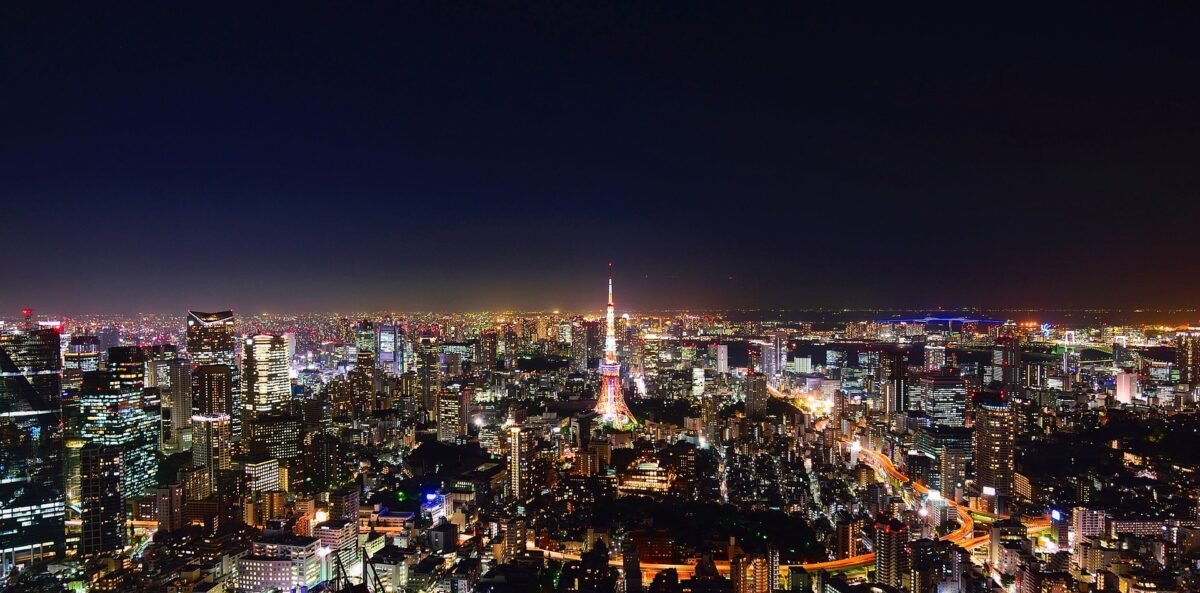 During your trip to Tokyo, you may wish to exchange some of your currency for local Japanese Yen. If you are unfamiliar with the process of currency conversion, it can be daunting. The following tips can help you avoid unnecessary fees and confusion.
Visa, Mastercard, JBC, and UnionPay are the most widely accepted credit cards in Japan
JCB, Mastercard, Visa, and UnionPay are the four most widely accepted credit cards in Japan. These cards are accepted in most department stores and at tourist attractions. In addition, some individual-owned shops and smaller stores will accept a credit card. It is important to confirm that the credit card you want to use is accepted in Japan.
You should also check the maximum monthly withdrawal limit for each card. If you are using a debit card, be sure that you are not being charged an international withdrawal fee from your home bank. It is also important to note that you must bring cash along with your card.
You can find ATMs that accept major non-Japanese cards at the airport. Some locations offer a nifty travel money card, which allows you to load Japanese Yen before your trip. This card may also come with a backup card in case of an emergency.
You can also check with your local credit card company about their fees for foreign ATM transactions. Some companies charge a small fee for each transaction, while others only charge a nominal one-time fee.
Aeon, a major shopping mall chain, has its own ATMs that accept a wide range of international cards. In addition, Mizuho Bank ATMs accept Mastercard, VISA, and PLUS. You can also access the Seven Bank ATM network, which is available at many convenience stores. These machines offer the convenience of 24-hour service. Alternatively, you can use the Bank of Tokyo-Mitsubishi UFJ ATMs, which accept DISCOVER, VISA, JCB, and PLUS.
Some banks will block a card if you use it outside of Japan. In order to use your card abroad, you must have a secret PIN. You can obtain a secret PIN by contacting your home bank.
To view your payments and withdrawals on your JCB card, you will need to sign into your account. To do this, you will need to know your 4-digit PIN. If you have questions or trouble accessing your account, call your credit card company. You will be given a summary of your account and the amount you owe. If you don't receive a refund, you can request a chargeback. However, a chargeback takes at least three months, and your transaction is not removed from your account.
ATMs that accept foreign-issued cards
During a visit to Tokyo, you may want to take advantage of ATMs that accept foreign-issued cards. Japan's large banks are increasing the number of these facilities, which can help you to make a quick withdrawal or transfer cash from your bank account. However, you should first check to see if your card is valid in Japan.
There are several types of cards you can use, including American Express, Visa, and Mastercard. Depending on the ATM, you may also be able to use a credit card.
Usually, you'll need to provide a secret PIN before you can use an ATM, though not all institutions share this information. It's also wise to ask about fees for international withdrawals. Typically, you'll pay a small service fee, which can include handling charges for yen withdrawals.
If you're traveling to Japan, be aware that there are ATMs that accept foreign-issued cards at many of its post offices. The number of these facilities is expanding rapidly. You can search for them using a phone map app. These post offices will display stickers indicating the cards they accept.
The best way to find these ATMs is to look for ones with signs in English. They're typically found on the side of buildings. Some have 24-hour service, but not all of them do. Generally, you can withdraw up to 30,000 yen per transaction. In Tokyo, the fees are higher.
Most of the major banks in Japan offer these facilities. Some of them are even located in large shopping malls. These establishments often accept both international and domestic cards.
Another popular option is a convenience store. There are tens of thousands of locations around the country, and these machines are available 24 hours a day. They can also offer cash for short-term needs.
Some post offices don't have these facilities, but you'll still be able to get cash. In addition, you can open a bank account in Japan. Usually, you'll need to present a passport or other official identification. If you're planning on contacting your bank to notify them of your trip, you should do so before you leave.
Avoid no-name currency exchange shops
Changing your foreign currency in Tokyo can be easy, if you know where to look. There are plenty of options for travelers to turn their money into yen, including major airports, hotels, train stations, and convenience stores.
While credit cards and debit cards are more common than ever in Japan, cash is still king. To be on the safe side, carry a slew of yen. Getting cash out of an ATM is a good idea, as withdrawal fees are not likely to apply.
The JR Pass is a convenient way to travel around Japan. You can purchase it before your trip, or a few days before you leave. It also offers a slew of other benefits.
For beginners, the best way to exchange your foreign currency into yen is to visit one of the many authorized foreign exchange banks. These include big-name banks like Mizuho, MUFG, and SMBC. In addition to these, you can also exchange your currency at major airports, train stations, and large hotels.
As a point of trivia, Japan is a country with a rare system that does not require a license for foreign currency exchange and allows general corporations to exchange foreign currencies.
While you're in Tokyo, you may also want to check out the World Currency Shop. This is a company operated by a subsidiary of the Bank of Tokyo-Mitsubishi UFJ. It has more than 29 branches throughout Tokyo. They buy and sell traveler's checks in six different currencies. They charge a commission, which can be steep.
Alternatively, you can check out GENKINYA in Nakano. This is a unique company that offer fast and efficient foreign currency exchange and is one of the Tokyo exchange stores that can handle large foreign currency exchanges, such as US$100,000.
You can also use a smartphone app to make currency calculations. There are a number of apps available, from domestic services to those that are available for other countries. This is the only way to get the most out of your foreign currency.
The cheapest way to exchange your foreign currency in Japan is to use a traveler's check, but this is only suitable for a limited number of currencies. You may also be better off converting your currency before you go.
Mobile payments in Japan
Whether you're arriving in Japan for business or pleasure, you may want to know what are the best ways to exchange foreign currency. You can do so at a post office, a bank, an airport, or even a hotel. If you have some time to spare, there are many websites with currency exchange rates.
The most convenient way to exchange your money while in Japan is to visit an authorized foreign exchange bank. Most banks, such as Citibank, offer these services. You can also find currency exchange machines at major train stations and airports.
There are also several ATMs that accept foreign cards. These can be found inside most 7-Eleven convenience stores. However, fees can be high, particularly if you're doing a domestic transaction.
Another option is to use a traveler's check. This can be a good way to pay for airport services and to make a large purchase in a classy restaurant. But be aware that the currency exchange rate is usually lower than what you could get at a bank.
There are also many licensed businesses that can exchange currency at airports and post offices. You can find them at all major international airports.
Another option is to use a mobile payment app, such as WeChat Pay or Alipay. These systems require an NFC reader. These systems can be used at most restaurants and small shops.
You can also buy tickets at discount ticket shops, which often have currency exchange counters. You can also pay for hotels with your credit card.
The most popular form of currency is cash. Most Japanese prefer to use cash to pay for everything. You should keep a minimum amount of cash on hand for your trip. While it is safe, you should not hand over cash to strangers. It is acceptable to give tour guides a tip at a summer festival, but be sure to put the money in an envelope.
While the exchange rate can vary daily, you can generally expect to get a fair exchange. Taking a bit of time to research the best time to exchange your money will ensure that you get the best possible exchange rate.